If you're reading this, you're probably looking for a mobile marketing agency. Your head is full of questions, and we'll help you narrow it down to the most important ones. Mobile marketing is bigger than ever! In fact, a recent study by eMarketer noted that almost 70% of the total digital advertising space in 2018 is mobile – surpassing traditional media like television.
Mobile holds the first place of total ad spends share in the United States with 33,9%, TV comes second with 31.9%. By the end of 2022 mobile share of total ad spends will grow to 47.9%!
Average U.S. adult now spends more than 3 hours on their mobile devices, and the majority of that time is spent in-apps. So if you're not advertising on mobile, you're missing a huge opportunity. With more than 2,5 million apps in the Google Play Store and 2,45 million apps in the App Store, it's not that easy to stand out.
Many great apps don't succeed because they don't get enough users in the first weeks. With so many apps in the app stores, it's hard to gain users organically. Once the app is finished, all that effort is for nothing if you don't invest in mobile marketing.
One of the most important decisions you need to make is who will be in charge of your mobile advertising. If you choose wisely, your partner, a mobile marketing agency, will grow with you. A great partner could change the outcome of your business.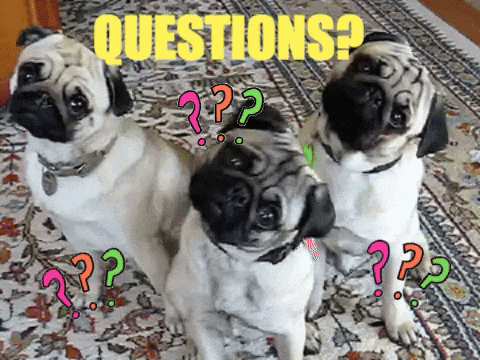 We have encountered different questions from our clients and partners over the years, so we've put together a list of 12 questions you should think about when choosing your mobile marketing agency.
1. Are you a full-service mobile marketing agency?
Depending on the service you'll need, you can choose the agency that will do the whole work for you. The process would start with doing market research after that comes creative development and the final step is media buying. If you're looking for a specific service, you can choose a specialized agency that will do only one step of the process for you. Full-service mobile agencies will deliver a full solution.
2. Are you mobile-first?
Many traditional marketing agencies recently started to rebrand in mobile marketing agencies. Mobile is huge and that opportunity is not to be missed. Since you'll be providing the budget, you need to make sure that the agency is good at what it claims to do. Small agency specialized in mobile could be a better choice than a traditional marketing agency where mobile marketing is just one part of services.
3. Who will be in charge of my account?
The person on your initial call maybe won't be the person handling your account. Check out the web page of the marketing agency and try interviewing the person that will be in charge of your account. Think about how many people are working in that agency and how many will actually handle your account. In reality, one person will probably be handling more than one account. Get to know the person you'll be chatting to more, the person that will be sending you reports, answering your questions…
4. What are your fields of expertise?
Mobile is a broad term. Mobile games, products and subscription services advertise on mobile. However, it is not the same if you're trying to raise a customer base for an e-commerce app or gain users for a mobile game. It would be great if the agency had previous work experience with a product or a service similar to yours.
5. Will I be the owner of the ad account?
Many agencies will create campaigns for you on their accounts. You won't have admin rights on those campaigns, you won't have insight into the data generated as the time goes, you might not even be able to get access to the campaign if you choose to change the agency.
If you paid for the campaign, then you should be the owner of the ad account as well as the campaigns.
6. What will the KPIs be and how often will I get reports on how the campaigns are going?
If you're in the process of choosing a mobile marketing agency, you're probably thinking more long-term. Plenty of agencies won't send you any reports. For you, as a client, it is important to be up to date what is happening in the campaigns. If your KPIs (key performance indicators) are well defined on the start of the campaign, it will be easy to track the success of the campaign. You can ask for a sample report to see will it meet your expectations and define how often you'll be updated on how the campaigns are going even before you sign the contract.
7. What networks would you recommend we buy on?
When mobile marketing was just starting, there wasn't many options to choose from. Nowadays, three of the biggest players (Google, Facebook, Alibaba) will account for 61.2% of the total global digital ad market. There is plenty of other networks to choose from, each with a different user base, different campaign requirements, different targeting options…
Look for agencies with previous experience working on platforms you wish to advertise on and agencies that have successfully spent $1M per month while keeping the ROI constant. As you grow, your agency should grow with you, another reason for choosing an agency who has previously successfully managed mobile campaigns at scale.
8. Why should we choose a mobile marketing agency vs. hiring in-house?
It all depends on what you're looking for. Agencies will have more experience in advertising and have more resources. A right partner will be more than just somebody you hired just to "get the job done". It will be an extension of your in-house team and a partner in crime. Yes, you could hire a person to manage mobile advertising for you, but will one person be enough for everything you'll need?
9. Do you have a client reference?
Comments from previous clients will be very valuable when determining which marketing agency to choose. You can search for a reference from a client of your potential account manager or check out reviews on some of the review directories like clutch.co. Social media is also a great representation of a marketing agency. Are they active on social media? What are the comments and reviews like?
10. What can we expect for our mobile advertising budget? (How much installs…)
This is a tricky question because every app is different. Number of installs is only a number, your ultimate goal is to grow your business and have long-term customer relationship. However, a good mobile agency should have an estimate CPI range, but that shouldn't be one of your main KPIs.
11. How much does your biggest client spend per month with you?
If you're looking to spend a $20K per month, and the agency you're speaking to has a client with a spend of over $1M per month, your campaign probably won't be a priority to them. The opposite is also true. If you're looking to spend over $1M per month, and the agency you're talking to doesn't do that actively with other clients, think again.
12. What platforms do you use for analytics and attribution?
Marketing agencies that truly understand how mobile marketing works will know how to do mobile attribution effectively.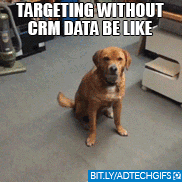 There is plenty of mobile attribution platforms that can be integrated with a game or an app. Attributed installs are growing at a rate of 39%, while non-attributed installs are growing at a slower pace. That means more marketers are tracking the user journey to their app or through their app.
---
Some of the mobile attribution platforms are:
Firebase
Tenjin
AppsFlyer
Kochava
Mobile attribution platforms are usually closely connected to analytics. Platforms mentioned will offer you attribution, but you'll also be able to get a better insight into your app and the audience. Mobile app analytics are the key to understanding your users. If you are wondering how often do your users open your app or how long do they stay in app, analytics have the answer.
Choose wisely…
Choosing the right agency is an important step for growing your business. You're hiring the agency with certain expectations. You're investing the budget and you're expecting some results in return.
Udonis Inc. offers executive marketing management to companies which are looking to scale their existing business, expand into new markets or launch a new product or a service. Each month, Udonis Client Direct serves over 350 million impressions, acquires over 2 million mobile users & generate over 1.5 million leads for its partners. Our approach to work is data-driven and performance-oriented.
We can deliver full-service mobile marketing, user & customer acquisition. Research firm Clutch recognized Udonis Inc. as a leading marketing agency in 2017 & 2018. Agency Spotter & Business of Apps ranked us among the top 20 digital & mobile marketing agencies for 2019. Have questions, need help? Email us at hello@udonis.co!