If you already decided to acquire users through a paid user acquisition, you want to make sure your marketing investment consistently comes back… and stays. Competition in the world of mobile is constantly increasing, as well as the number of apps in both app stores. In the third quarter of 2018, there were 2.1 million apps in the Google Play Store and over 2 million apps in the Apple Play Store.
Each month, Udonis serves over 350 million impressions, acquires over 2 million mobile users & generate over 1.5 million leads for its partners. We took what we learned from the management of multiple campaigns and summed it up in 5 most common mistakes we see in app marketing.
1. No monetization strategy
Many new mobile publishers tend to publish the app or game, hoping to get as many users as possible, without really having a monetization plan. If your goal is to make money from the app, it should be clear how you'll do it from the start. The monetization strategy should define how your app will look, what features will it have, who is your target audience… That's why you need to define monetization strategy at the beginning of your app development.
There are different ways to monetize your app/game. Since every app is unique, it also needs a unique monetization strategy.
Most common monetization strategies are:
Display Ads

Maybe the easiest and the most common way to make money through your app is to display ads. The bigger your user base and the more engaged your users are, you'll be able to earn more from displaying ads in your app or game.
Depending on the type of your app and your monetization platform, you can choose one (or more) ad formats:
Banner Ads – Banner ads are smaller ads that appear at the top or bottom of the screen. They perform the least well of all formats and they are not that often used anymore.
Native – Native ads are popular in both mobile apps and on the mobile web. These ads are favored for their integration into content, allowing for uninterrupted user experience. They are integrated with the rest of the content (for example, news feed or in between levels of a game).
Interstitial – Interstitial ads are ads that completely fill the entire mobile screen and can be found in various areas of an application, including, but not limited to at launch, after main menu screens, and after a user completes a level. Each platform will offer different ad sizes.
Rewarded video – A rewarded video is a specific type of video ad that is shown in exchange for a reward, such as unlocking a life to continue playing or for in-game currency. They are also called incentivized ads.
Playable ad – Playable ads are interactive ads that users engage with by playing a part of a game or by using an app before downloading. These ads are effective at increasing conversion rates, user retention, and revenue.
Direct Play – Direct play is an ad unit that takes over the whole screen and plays a video that starts automatically without the user pressing a "play" button.
Offerwall – Offerwall ads give users the choice to select their preferred ad experience in return for in-app currency. More customizable ad experience
Freemium model
Freemium model recently became a popular way to monetize your app or game. The name itself is a "word blend" of two words – free and premium, suggesting that both characteristics can be applied. But how can an app at the same time be free and premium?
In the free plan, available to everybody who downloads the app, included are only the basic features. To have access to more features and "the premium version" of the app, you'll have to pay a subscription or a one-time fee. This model is very attractive because the user will have the option to try the app without the fear of being charged for something he might not like. If he eventually falls in love with the app, he'll have the option to upgrade.
If you're a software geek like me, you've probably heard of Slack. Slack is a web app used for communication in small to medium-sized companies and teams. Anybody can start using it for free, but paid plans (Standard and Plus) will unlock premium features like unlimited search, 99,9% guaranteed uptime, etc.
Paid mobile apps
This type of monetization strategy we don't see that often. It is already hard to stand out as a free app, it will be even more difficult to convince the users to pay for the app right away.
Currently, less than 5% of apps in the Google Play Store are paid. Paid apps are most often produced by well-known software companies to stand a better chance of reaching more users. Some of the top selling apps in the Google Play are Minecraft, Grand Theft Auto, Assassin's Creed Identity – already established and familiar titles.
Subscription model
Another increasingly popular model for monetization of your app. Subscription-based model is especially effective if you're delivering content to your users. Apps like news feed, newspaper apps or streaming services usually offer subscription-based plans.
Often the case is, the longer you subscribe for, the less you'll pay (per month). Your subscription will be charged monthly/yearly or one-time, depending on which model you choose.
In-app purchases
You can decide to keep the application free to download and still offer "perks" in exchange for $$. In-app purchases are a popular way of monetizing mobile apps and games both on iOS and Android. This monetization model is based on the principle that the application is generally free. Additional features are offered for purchase.
You can pay to get more lives, rare items in the game or unlocking a new level. One of the most popular games in the hyper-casual world, Candy Crush Saga, offers to buy more lives for a small fee ($0.99) each time you're left with none.
2. The focus is on traditional marketing
Traditional advertising is focused on traditional media – tv, radio, newspapers, billboards… It makes no sense to advertise a mobile app in traditional media, right? 💁
Your goal is to find users that will use your app, and those type of users are not reading newspapers or listening to the radio, they're busy checking what's new on their smartphones. Most common places where your users will discover your apps are Google Play and the App Store. That's where the real fight for user attention begins.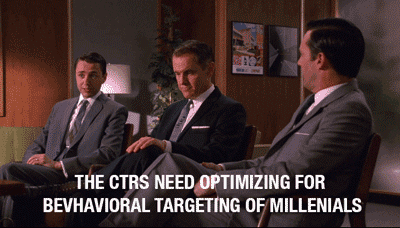 The best marketing investment would be to use mobile ad networks. There are plenty of different networks as well as different ad formats previously mentioned. Focusing on mobile marketing makes more sense than relying on traditional channels.
3. No pre-launch marketing plan
Complete marketing plan would include marketing actions even before the app is officially launched in the Play Store. Marketing strategy for your app should consist of 3 steps: acquiring a user, engaging the user and finally, retention and monetization.
Do you know that you can create an initial base of users before submitting the app to the store? Early adopters are those first users that will have access to your app through promo codes. Their engagement can be the first step toward a large following.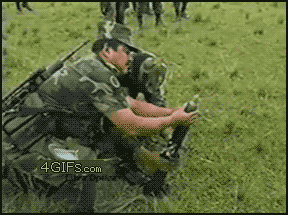 It's valuable to have actual users even before launching the game to get FEEDBACK. First users will make the best testers. Encourage them to leave reviews and notify you about bugs in the app so you can improve the app for the "real" launch.
4. Lack of users understanding
You could prepare as much as you'd like, but none of the FAQ's will be able to answer ALL of the questions of your future users. Being in touch with your actual user can turn them from disappointed customers into brand ambassadors. When working on the app, think about how will you be in touch with your users.
If you listen to your users, you'll get to know more about their needs and expectations – helping you make your product better.
Right customer support can improve your rankings in the App Store. You're probably asking yourself how?
If you place a "customer support" button next to "leave a review" section, the user is redirected to the form where he can leave a comment about the app. That way he'll be able to give feedback instead of leaving a negative and discouraging comment.
5. Retention
User retention is one of the most important metrics any app or game publisher should track even before the release of the game. Retention can be defined for a certain period – we can look at 1-day retention, 7-day retention or 30-day retention. 30-day retention would be the percentage of users returning to the app at least 1x within 30 days. To track retention, we'll need to use cohorts. Cohorts are groups of users that started using the app around the same time (or same day of the week). To properly track retention, you'll need to start using a mobile app analytics platform.
User retention is an important metric for any mobile game or app, but it is maybe the most important for the hyper-casual genre.
Hyper-casual games are characterized by simple gameplay mechanics. They have very few features, opposite to core games. The lifetime of hyper-casual games is short, and the majority of revenue comes from in-app ads. Publishers of hyper-casual games aren't after the big money spenders, they're after game players. The goal of hyper-game publishers is to have an engaged audience that will continually want to come back to play the game.
Many app and game publishers focus on acquiring new users, while they fail to keep the current user base happy. It might be shocking to find out that only a few months after the launch, most of the mobile apps lost their initial user base.
If you have very low retention, it could indicate issues within the app. The high outflow of users could mean that the app is not working as it's supposed to or that it didn't meet the needs and expectations of the users.
To keep your users engaged, you can remind them to visit your app or game with push notifications. Apps like Tinder and Duolingo will occasionally remind their users to open the app to keep them engaged.
Learning from others' mistakes in app marketing
To be clear, there is plenty of mistakes made in mobile marketing every day. If you're just starting in the mobile app business, you've probably made some of these mistakes in app marketing yourself. All of the mistakes we mentioned will eventually result in increased marketing costs. Your goal is to obtain more quality users for your app at a lower price.
The key to a successful marketing strategy is having clear goals and KPIs while planning ahead. Great execution comes from the right preparation!