Introduced in 2016, Apple Search Ads enabled thousands of developers and App Store publishers to get ahead of the competition and find users in the App Store. Android still remains the globally most popular, open-source operating system, holding 75.16 percent of worldwide market share. Meanwhile, iOS had a worldwide market share of 21.98 percent.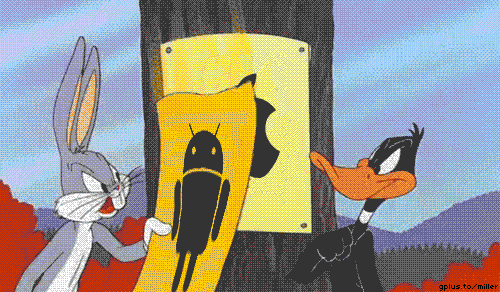 But don't be discouraged. IOS users tend to spend more on apps and in-app purchases. Depending on your app, what's it about and who is the target audience. According to the latest AppsFlyer Performance Index that analyzes the performance of mobile media sources during the second half of 2018, Apple Search Ads now rank a bit lower than they used to.

Apple Search Ads are focused only on the App Store helping users discover the app among many apps available in the store. If you're looking for high-quality traffic and one of your monetization strategies is based on in-app purchases, Apple Search Ads could be a great option for you. Apple Search Ads exist for less than 3 years, and they're already among top mobile ad networks. With over 70% of App Store visitors use search to discover apps and with 65% downloads coming directly from App Store search, Apple Search Ads are a valuable marketing tool.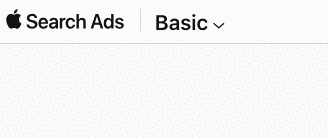 Depending on your needs and level of expertise, two versions of Apple Ads are available: Apple Search Ads Basic and Apple Search Ads Advanced.

Apple Search Ads Basic
As the name suggests, this is a basic version of Apple Search Ads. It is simple to set up, but the targeting options are also limited. You'll be paying only for your installs (instead of the previous model that charged you for "taps", not installs). Apple Search Ads Basic are designed for beginners in mobile advertising. You literally need only a few minutes to set them up and a few minutes to review your performance in the quick-view dashboard. There is no long-term commitment, you're free to choose when you want to stop or pause the promotion of your app.
Apple Search Ads Basic are for budgets up to $10,000 per app, per month. For budgets over that, you'll need to move on to Apple Search Ads Advanced.

A good thing to know is that there is $100 credit for a new account. That way you can try out Apple Search Ads Basic without spending money.

Apple Search Ads Basic:
– pay only for installs at a cost you choose
– intelligent automation
– minimal management
– for budgets up to 10,000 USD per app, per month

| | |
| --- | --- |
| PROS | CONS |
| Minimal management | No keywords refinement |
| Simple to set up | No audience refinement |
| Pay only for installs at a cost you choose | Budget limit |
| Intelligent automation | Limited number of apps that can be promoted |
| $100 credit for new accounts | Limited access to Apple Search Ads Attribution API |
Apple Search Ads Advanced
The advanced version of Apple Search Ads will offer you more options. It operates more like other ad networks, giving you the options to choose keywords and audiences for your ads.

You'll also get access to more advanced metrics and have more insight into how your campaigns are performing – giving you the opportunity to perform better.
PROS
CONS
Keywords refinement
No new account credit
Advanced targeting
More complex
No budget limit
More time consuming
No number of apps limit
Full access to Apple Search Ads Attribution API
Ad formats: Auto-generated ads (Ads are automatically created using the metadata, screenshots and app previews provided on the App Store)

Targeting options:
Search Match (automatically matches the ad to the relevant searches)
Keywords (you can choose your own keywords or the ones Apple suggests)
Customer Types (you can show your ads to new customers, existing customers, users of your other apps or to everyone)
Demographics (gender, age range)
Device (iPhone/iPad)
Locations

How to set up Apple Search Ads Account and launch your campaign?

Setting up of Apple Search Ads is relatively easy and simple. You'll need to login with your Apple ID, and if you published your game through Apple Developer Console, you'll have the option to select it when choosing which app you wish to promote.

Launching a campaign – Apple Search Ads Basic
Setting up a campaign in Apple Search Ads Basic is easy as A, B, C. You need to choose the app you want to promote from drop-down menu, select countries or regions you want to target, enter the monthly budget and your max cost-per-install (CPI). And Apple Search Ads Basic will do the rest for you!

Next step is entering the payment method details because the ads will not run unless you have a valid method of payment entered. On this step you'll also see if you have $100 promo credit. The credit will automatically be applied when you add your payment method.
Launching a campaign – Apple Search Ads Advanced
Launching a campaign in Apple Search Ads Advanced will require a few more steps than in the "Basic" version, but it is still quite simple.

You'll need to choose which app you want to advertise and where. Apple Search Ads are now available in 46 more countries and regions, which means you can display your ads in a maximum of 59 countries. You'll also need to set the budget up as well as the daily cap. Pricing is based on the cost-per-tap model, where you determine the maximum amount you're willing to pay for a tap on your ad.

Ad Group Settings
In this section, you decide who are your ads shown to. You can target specific devices (iPad/iPhone), schedule your ads and choose the maximum CPT bid (how much you'll pay for a TAP). You can also set your CPA goal, but that is optional.

If you leave Search Match option turned on, Apple will automatically match your ad to users who might be searching for apps just like yours.

Next, you need to determine relevant keywords for your app. You have the option to enter negative keyword (the results you want to exclude from your audience).

The audience can be refined by:
Customer types
Demographics
Locations
The final step is choosing creative sets. On this step, you'll see an automatically created ad set using the metadata, screenshots and app previews from the App Store product page. If you need more creative freedom, you can upload more creative sets that will match your ad group theme or audience.

Still asking yourself why should you use Apple Search Ads?

1. Quality & Quantity
We've already mentioned that iOS users tend to spend more on apps and in-app purchases. But don't forget how big Apple's App Store is. In the third quarter of 2018, there were more than 2 million apps in Apple's App Store!
Apple Search Ads will place your app at the top of the results page to the users who are already searching for something similar to your app. If your alternative is appearing on page 23 of user search results, paid ads might be the solution you're searching for.

2. Better rankings
Organic search results in the Google Play Store are separated from paid traffic, while the App Store algorithm takes into account all the traffic. So not only you'll show your ads to a massive and relevant audience, you'll have better organic results thanks to higher app store rankings in Top Charts.

3. Apple Search Ads are the Money Makers
In Q3 2018, worldwide gross app revenue was almost double than Google Play's revenue. That means that ⅔ of mobile app revenue was generated by Apple's App Store, totaling $12.0 billion. Knowing that might encourage you to at least try Apple Ads!
To sum up:
Apple Search Ads are relatively new mobile marketing option, but they're definitely built to last. When Apple introduced Apple Search Ads in 2016, they brought a revolution in marketing on the second-biggest mobile operating system. And even though iOS still can't compete with Android in terms of market share, it makes up for it with quality traffic.

IOS users are more likely to spend money on apps and in-app purchases. Some countries, like USA, have more iOS users than Android users. If you're looking to advertise your app in a country with more iOS market share, Apple Search Ads are the most logical choice!
About Udonis:
We are an award-winning marketing agency specialized in mobile apps & games. We help scale products that people love while keeping the attention on data and results. Have questions, need help? 🤗 Email us at hello@udonis.co!