Hyper-casual games made a big entrance in the mobile game scene with the release of the Flappy Bird in May of 2013. In a matter of weeks, Flappy Bird became a global phenomenon. The game was developed by Dong Nguyen, a Vietnamese game developer. After designing Flappy Bird, he became incredibly popular. Hyper-casual games are characterized by simple gameplay mechanics. They have very few features, opposite to core games. A hyper-casual game should be so simple that it can be "explained in a screenshot", as former Rovio vice president Eric Seufert said.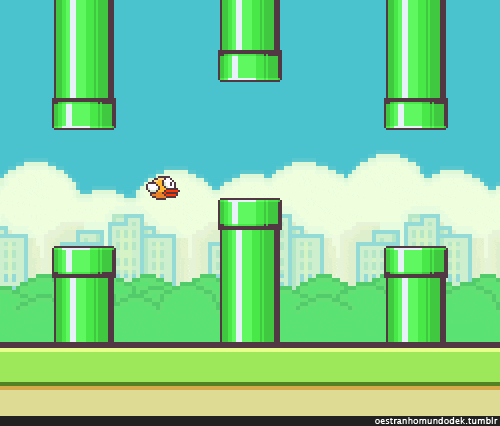 At the time it became clear that you don't need a lot of resources and time to develop a mobile game. Flappy bird generated 50 million downloads by January of 2014, making it one of the top free games on the Android and iOS App Stores. Before that, games were rich with features and users had to spend some time before being immersed in the game. After the success of Flappy Bird and the virality of that game, the world realized that bigger isn't always better.
Even though the author quickly removed the game under the criticism over the design, it still generated around $50,000 a day from in-app advertising.
In only a few years, hyper-casual games started to be fully established in the app stores. The number of hyper-casual games in the top charts is constantly rising.
The term "hyper-casual" is established in the world of mobile marketing, but the category still doesn't exist in the App Store and Google Play Store.
With the success and continued growth of the hyper-casual genre, we can take a step back to take a look at everything that led to the way hyper-casual games look in 2019. Understanding of the hyper-casual space is important for mobile developers, publishers, and marketers.
In 2018, hyper-casual games dominated the top downloads charts.
What is a hyper-casual game?
A hyper-casual game refers to a lightweight game with minimal design. Hyper-casual games are relatively easy to produce, but they guarantee to offer a high level of entertainment and replayability. Hyper-casual games are produced in a way to be approachable and enjoyable by the widest number of players.
The hyper-casual game will most often generate revenue from in-app ads, rather than in-app purchases.
The business strategy of publishers working in the hyper-casual genre will usually be to quickly design and publish the game. After publishing, the goal is to acquire as many users as possible. It is usually done through paid user acquisition. After obtaining a significant user base, revenue is obtained through paid ads displayed in the game.
The lifetime of hyper-casual games is usually short. Considering that the average user nowadays has over 100 apps on their phone, competition in the hyper-casual space is fierce. Publishers usually resort to keeping the content "fresh" with constant releases of new titles. Subsequently, LTV (long-term value) of a hyper-casual game player is not very high.
Hyper-casual games seized a significant share of the market that usually wouldn't identify themselves as game players. Just recently hardcore end of the gameplay spectrum started to enter the mobile. Before that, titles like PUBG were reserved for consoles and desktop gaming. 2018 was the year when it became clear that mobile can match consoles as an equal gaming platform.
Key elements of a hyper-casual game: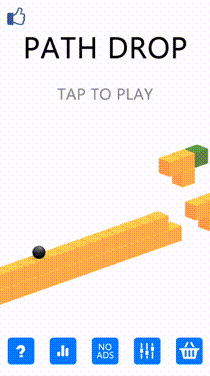 SIMPLE
By simple we mean EVERYTHING! Hyper-casual games should be so simple you can understand them without a tutorial. You just need to download them and start playing.

MINIMALISTIC
The user interface of hyper-casual games should be minimalistic. Hyper-casual games remind us of console games in the '70s. There isn't plenty of elements, menus or numbers. Many of hyper-casual games only have one button or "controller".

INFINITE REPLAY
Hyper-casual games should be able to play infinitely. There is always a harder level in the hyper-casual game.
MINIMAL EFFORT
As previously mentioned, hyper-casual games shouldn't require a set of skills, a learning period or high concentration of the game player. Hyper-casual games should be able to play in public transport, while you're watching the tv, even on the toilet 💩 Actually, those are some of the most common places where the hyper-casual games are played 😂


QUICK TO DEVELOP
Hyper-casual games are often developed in a matter of weeks, even days! Games are quickly designed and published. If the testing period shows that the game has potential, the game is published and advertised. The key metrics to show if the game has potential are 1-day retention and 7-day retention. If the game has 1-day retention more than 40 %, then it moves on. If the game KPIs are not met, the game is killed. It makes no sense to put more effort into the game that is not likely to succeed.

WIDE AUDIENCE
Hyper-casual games = wide audience. Hyper-casual games are mass market, they appeal to a wide audience because of their simplicity. Short game loops make it easy to play literally anywhere.
IN-APP ADS
Hyper-casual games usually offer few in-app purchases (IAPs), which usually accounts for more than 70% of revenue for other genres. Instead, hyper-casual games monetize through a mix of video, playable and interstitial ads. This won't generate a huge income per user, but the overall game will make up for it in scale.
The most popular hyper-casual game publishers in 2019:
Hyper-casual game publishing is dominated by a few names that will certainly be familiar to industry insiders. They are:
Voodoo
There are plenty of hyper-casual game companies in the world, but not many are successful as Voodoo. Voodoo was founded in 2013, and it soon became the second company worldwide with the most downloads in the App Store per day. This Paris based hyper-casual publisher had 1.5 billion downloads in 2018.
Number of games in the Google Play Store: 51
Based in: Paris, France
Established: 2013
Ketchapp
Voodoo may be the rising star, but Ketchapp started it all. As of writing, Ketchapp published more than 200 games and generated more than 1.5B downloads for all of their games.
Number of games in the Google Play Store: 100
Based in: Paris, France
Established: 2014
Tastypill
Tastypill may seem like a small developer and publisher, but it still had multiple titles in the top 100. With less than 10 employees, this game studio consistently releases new and engaging hyper-casual titles.
Number of games in the Google Play Store: 15
Based in: Woodstock, USA
Established: 2015
Lion Studios
This newcomer in the hyper-casual gaming scene has proven as a big player in a relatively short period. It was founded in 2018 by marketing platform AppLovin.
Number of games in the Google Play Store: 14
Based in: Palo Alto, USA
Established: 2018
Playgendary
Playgendary is Germany-based game publisher. Their portfolio consists mostly of hyper-casual titles, but there is also a wide variety of idle and multiplayer games. Their first success was the title "Tomb of the Mask". This minimalist game used unique elements to create dungeon mazes that are easy to navigate, but difficult to master.
Number of games in the Google Play Store: 13
Based in: Munich, Germany
Established: 2016
To sum up:

Success in the hyper-casual genre might seem easy, but there is plenty of elements to think about. A hyper-casual game may look pretty straight-forward, but with the increased competition and new and emerging publishers, you need to stand out to succeed.
The powerful marketing funnel will drive the growth of hyper-casual games. Hyper-casual games are easy to produce and simple to play, and with right advertising push, hyper-casual games can generate millions!
About Udonis:
We are an award-winning marketing agency specialized in mobile apps & games. We help scale products that people love, while keeping the attention on data and results. Have questions, need help? 🤗 Email us at hello@udonis.co!