Have you ever accidentally left your phone at home and had a slight panic attack when you realized you don't have your phone on you?
Let's be honest, can you imagine one day without your smartphone? We use our phones more than ever, and the vast majority of the time we spend on our phones is spent in apps. We download and install mobile apps for different purposes.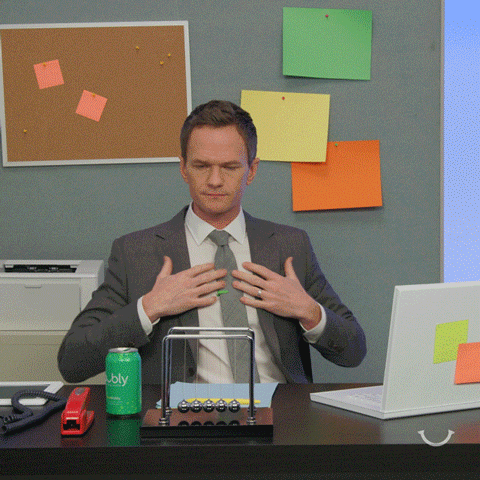 In 2018, there were 194 billion mobile downloads. According to AppAnnie, that number has been steadily increasing in the past few years. The technology boom has allowed users to have more apps on their phones without having the need to delete them – average user in the United States, South Korea, Japan, and Australia has over 100 apps on their phone.
Nowadays, you could say that there is an app for almost any problem. There is an app that will guess when should you go to the toilet during the movie if you don't want to miss the most exciting part – RunPee. An app can check the weather for you, track your sleep or remember your passwords.
Mobile apps are developed for different reasons. Mobile apps can be a marketing channel, an extension of a platform or a service, a way to acquire new users or keep the loyal ones engaged and satisfied. If you're still reading this article, I'm assuming that your goal is to earn money from your app.
There are different models for monetization of mobile apps, and monetization solutions should be an integral part of user experience. That's why you need to think about app monetization when you start developing the app. Don't make the same mistake many app publishers make when they start thinking about monetization after the game is published.
To choose the best strategy for your app, you need to know what you're looking for. Are you aiming for a high return on investment straight away or a big user base (URL strategy – users first, revenue later)?
Having the monetization strategy in mind is important to know the best solution for your app. You need to understand your users and what you're offering them with the app. Will the users be willing to pay for the app? What problem do you solve for them? That way, you can already consider or eliminate some revenue models.
Most common monetization strategies are:
Advertising based monetization strategy
Maybe the easiest and the most common way to make money through your app is to display ads. The bigger your user base and the more engaged your users are, you'll be able to earn more from displaying ads in your app or game.

Depending on the type of your app and your monetization platform, you can choose one (or more) ad formats:
Banner Ads
Banner ads are smaller ads that appear at the top or bottom of the screen. They perform the least well of all formats and they are not that often used anymore.
Native
Native ads are popular in both mobile apps and on the mobile web. These ads are favored for their integration into content, allowing for uninterrupted user experience. They are integrated with the rest of the content (for example, news feed or in between levels of a game).
Interstitial
Interstitial ads are ads that completely fill the entire mobile screen, and can be found in various areas of an application, including, but not limited to at launch, after main menu screens, and after a user completes a level. Each platform will offer different ad sizes.
Rewarded video
Rewarded video is a specific type of video ad that is shown in exchange for a reward, such as unlocking a life to continue playing or for in-game currency. They are also called incentivized ads.
Playable ad
Playable ads are interactive ads that users engage with by playing a part of a game or by using an app before downloading. These ads are effective at increasing conversion rates, user retention, and revenue.
Direct Play
Direct play is an ad unit that takes over the whole screen and plays a video that starts automatically without the user pressing a "play" button.
Offerwall
Offerwall ads give users the choice to select their preferred ad experience in return for in-app currency. More customizable ad experience.
Works best when:
– You don't want to generate income directly from your users
– Your app user will frequently open the app, for longer periods of times
– Demographics and behavioral data is collected
– Ads won't interrupt the users, they'll fit in organically in the app
Freemium model
Freemium model recently became a popular way to monetize your app or game. The name itself is a "word blend" of two words – free and premium, suggesting that both characteristics can be applied. But how can an app at the same time be free and premium?
In the free plan, available to everybody who downloads the app, included are only the basic features. To have access to more features and "the premium version" of the app, you'll have to pay a subscription or a one-time fee. This model is very attractive because the user will have the option to try the app without the fear of being charged for something he might not like, but if he eventually falls in love with the app, he'll have the option to upgrade.
If you're a software geek like me, you've probably heard of Slack. Slack is a web app used for communication in small to medium-sized companies and teams. Anybody can start using it for free, but paid plans (Standard and Plus) will unlock premium features like unlimited search, 99,9% guaranteed uptime, etc.
Works best when:
– You want to display in-app ads and earn from the users
– You want to offer extra value for an extra fee
– A free version is attractive enough to attract many users
– You already have a large user base
– Main features of your app encourage longer sessions
Paid mobile apps
This type of monetization strategy we don't see that often because it is already hard to stand out as a free app, it will be even more difficult to convince the users to pay for the app right away, even before trying it.
Currently, less than 5% of apps in the Google Play Store are paid. (App Brain) Paid apps are most often produced by well-known software companies to stand a better chance of reaching more users. Some of the top selling apps in the Google Play are Minecraft, Grand Theft Auto, Assassin's Creed Identity – already established and familiar titles.
Works best when:
– You already have an established brand your target audience is familiar with
– Your app is offering something unique and premium
– You're willing to invest extra in the marketing of your product
Subscription model
Another increasingly popular model for monetization of your app. The subscription-based model is especially effective if you're delivering content to your users. Apps like news feed, newspaper apps or streaming services usually offer subscription-based plans.
Often the case is, the longer you subscribe for, the less you'll pay (per month). Your subscription will be charged monthly/yearly or one-time, depending on which model you choose.
Works best when:
– Your app is content driven (news, fitness, streaming services..)
– Your app will encourage frequent and repeated use
In-app purchases
You can decide to keep the application free to download but still offer "perks" in exchange for $$. In-app purchases are a popular way of monetizing mobile apps and games both on iOS and Android. This monetization model is based on the principle of the application is generally free, but additional features are offered for purchase.
You can pay to get more lives, rare items in the game or unlocking a new level. One of the most popular games in the hyper-casual world, Candy Crush Saga, offers to buy more lives for a small fee ($0.99) each time you're left with none.
Apple defines the types of in-app purchases as consumable or non-consumable, and also included subscriptions. We'll leave subscriptions as a separate category due to their unique nature.
Consumable in-app purchases
Example content:
– Game currency
– Game Hints
– Extra health
– Extra experience points
– A package of exports to a new file format

You'll need to buy consumable in-app purchases every time you want to use them, you can't download them again for free. If you remove and reinstall an app, or install an app on a new device, you might lose your consumable purchases.
Non-consumable in-app purchases
Example content:
– Upgrade to pro edition
– Remove Ads
– Full game unlock
– Unlimited hints
– Extra characters
– Extra accessories
– Bonus game levels
– City guide maps
You'll buy non-consumable items once, and you'll be able to transfer them to other devices using your ID. If you lose a non-consumable purchase, you might be able to download it again for free.
Works best when:
– You have shopping, services or a gaming app
– You'll make enough despite the commission fee
– In-app purchases will offer real value to the users
– The app is engaging enough even if you don't make in-app purchases
Top Mobile Ad Networks For Monetization in 2019
These are top mobile ad networks for monetization according to AppsFlyer's Performance Index. AppsFlyer is a global leader in mobile attribution and marketing analytics. First one was released in 2015. In the latest publication, 14.5 billion of installs and 250 media ad networks are analyzed. AppsFlyer only included media that met strict conditions for anti-fraud practices and low fraud rate.
Facebook & Instagram (Audience Network)
Google AdMob
Applovin
UnityAds
ironSource
Apple Search Ads
Vungle
CrossInstall
Chartboost
AdColony
To sum up:

With plenty of monetization strategies for mobile apps, there is no universal formula that can guarantee you the best return on investment. To achieve any significant success in the mobile marketplace, you'll need to develop a great product, invest in marketing and a tiny bit of luck.
Would you spend money to enhance a freemium app you don't enjoy, to begin with? Would you pay to download an app without being persuaded that it will surely fit your expectations? That's why you should think about your monetization strategy as soon as you start the development of your game.
Put yourself in the users' shoes and think about which type of ads and which monetization strategy integrates the best with your users' point of view.
I think you'll also find these articles interesting! 👇 💁
Mobile user acquisition – 7 ways to attract new users
5 tips to increase conversions using Facebook ad images
Apple Search Ads – what are they and how to use them?
We are an award-winning marketing agency specialized in mobile apps & games. We help scale products that people love, keeping the attention on data and results. Have questions, need help? 🤗 Email us at hello@udonis.co!